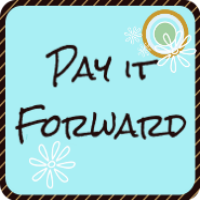 This week I wanted to highlight Sue Elvis's writing from a place of healing, love, and hope in her own heart directed to help others experiencing infant loss. Here is her guest post on the Community of Catholic Bloggers. There is a badge to the left you can also click to go directly to her blog and to access the book she wrote.
Secondly, I wanted to highlight the practice of Lectio Divinia, from its Benedictine orignis and its variation according to the Carmelite method.
"I would like in particular to recall and recommend the ancient tradition of Lectio divina: the diligent reading of Sacred Scripture accompanied by prayer brings about that intimate dialogue in which the person reading hears God who is speaking, and in praying, responds to him with trusting openness of heart (cf. Dei Verbum, n. 25). If it is effectively promoted, this practice will bring to the Church - I am convinced of it - a new spiritual springtime."
The Benedictine Method is described in this well-written wikipedia article "Lectio_Divina
", "
It is a way of praying with Scripture that calls one to:
Study

Ponder

Listen

Pray and even sing and rejoice from God's Word, within the soul"
Another variation (from same wikipedia article) is:
Lectio:

This first moment consists in reading the scriptural passage slowly, attentively several times. Many write down words in the scripture that stick out to them or grasp their attention during this moment.

Meditatio:

The Christian, gravitating around the passage or one of its words, takes it and ruminates on it, thinking in God's presence about the text. He or she benefits from the Holy Spirit's ministry of illumination, i.e. the work of the Holy Spirit that imparts spiritual understanding of the sacred text.

Oratio:

This is prayer understood both as dialogue with God, that is, as loving conversation with the One who has invited us into His embrace; and as consecration, prayer as the priestly offering to God of parts of ourselves that we have not previously believed God wants. In this consecration-prayer we allow the word that we have taken in and on which we are pondering to touch and change our deepest selves. ...God invites us in lectio divina to hold up our most difficult and pain-filled experiences to Him, and to gently recite over them the healing word or phrase He has given us in our lectio and meditatio. In this oratio, this consecration-prayer, we allow our real selves to be touched and changed by the word of God.

Contemplatio:

This moment is characterized by a simple, loving focus on God. In other words, it is a beautiful, wordless contemplation of God, a joyful rest in His presence.
I was planning on just paying it forward to Sue's post, but when I was clicking around to try to get to Holly's site the
Wikipedia
article displays. I saved it off in the folder with some of my blogging links. i wasn't sure if the Holy Spirit was telling me to lay off the computer as I've overdone it lately doing car research, or if I was supposed to include it here for others. I figured maybe it was both, you know because the Holy Spirit, as in all things, takes multi-tasking to a whole new omnipotent, omniscient level. :)
I was sure it was for me when I saw one of the reference links was entitled, "Accepting the Embrace of God", which I have been challenged by lately. I was thinking of bringing this up to one of our priests last weekend but the timing was off.

The Carmelite Method, which is taught very well with great Gospel meditation is included in The Better Part by Fr. John Bartunek
Concentrate on God's presence and ask for the grace you most need
Consider the text slowly, calmly, looking for the Holy Spirit's highlights--something that strikes you, or gives you pause, or makes you ask a question
Converse two way prayer dialogue where you might pray using Praise for God's Goodness, Adoration, Sorrow for sins, selfishness, Thanksgiving for his many gifts, or Asking for good things from Father in heaven
Commit renewing commitment to Christ, make new or strengthen resolutions in God's service, thank God and wrap up meditation with prayer
As I am meditating my way through The Better Part I have been using that method most often, but I am liking the Benedictine twists: praising with song, and Contemplation - simple loving focus on God and joyful rest in his presence. Depending on the amount of solitude, and whether or not my meditation time is open-ended, I sometimes get through 1-3 of the Carmelite method but then encounter peaceful, loving presence and often rest (sleep) in God's presence, never making it to Commit. When I use regular morning time, and time-constrained meditation period, I usually follow the 1-4 closely.